our History
MyAchGateway was started in 1997 as a premier ACH processor. Over the years we have expanded our amazing customer service to the credit card processing world. MyAchGateway strives to become a leader in the merchant bankcard business by providing cutting-edge and cost-effective solutions to merchants and sales partners, and focusing on technology-driven new products to help small businesses prosper and grow.
Industries
MyAchGateway handles a varity of industries from Hospitality, Retail, Food & Beverage, E-Commerce and much much more. If you are intrested in finding out more information give us a call at (360) 553-4070.
Our Network
MyAchGateway Data Centers are SAS70 and SSAE-16-SOC 2 Type 2 Compliant and certified. Our frontend web servers are geographically load balanced for optimum performance. Our servers replicate between datacenters with hourly snapshots and daily backups.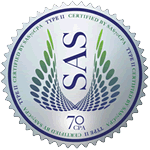 MyAchgateway has a multihomed 10 GB enviroment that uses Cox, Level 3, and Cogent for bandwith